Life at UPS
Logistics isn't just systems, supply chains, and epic infrastructure. It's a diverse team of individuals who bring their passion to the mission of UPS every day.
We're always looking for better ways to orchestrate everything from complex international distribution networks to local business deliveries. As an innovative, collaborative, hardworking, and entrepreneurial individual, you can help us deliver what matters to our customers everywhere. In return, we'll reward you with great benefits, support you with an incredible range of training programmes, and incentivise you with our practice of promoting from within.
Diversity & Inclusion
As a global company doing business in over 220 countries and territories, diversity exists all around us. It is what helps us deliver innovative solutions to our customers each and every day. From Business Resource Groups to Women's Leadership Development, we encourage and support employees to come together and pursue endeavors with a shared passion.

Training & Benefits
You'll have powerful training and development resources to shape your career. You'll have access to UPS University, our learning management system which provides a full library of online courses.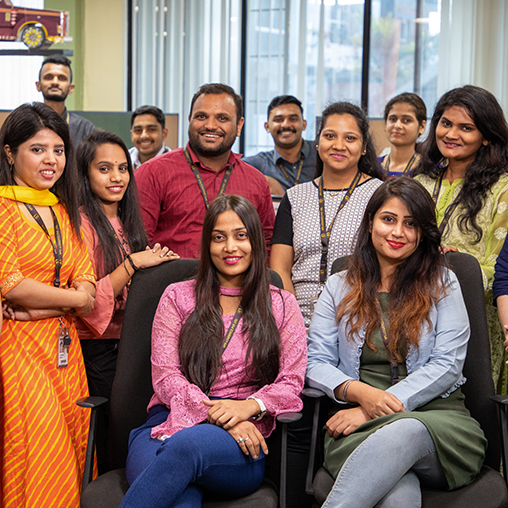 Community
Since 1951, The UPS Foundation has worked to strengthen countless communities worldwide. Their charitable giving, combined with the power of UPSers' volunteerism, will continue to create better places to live, work and play for this generation, and the next.
We support global initiatives, but also many local good causes and organizations such as Business in the Community (BITC), the oldest and largest business-led membership organization dedicated to responsible business, created nearly 40 years ago by HRH The Prince of Wales and UK Youth, a leading national charity, committed to providing access to appropriate, high quality services in every community so that young people are empowered to build bright futures, regardless of their background or circumstances. With a specific focus on the UPS Roadcode ® programme, UPS and UK Youth help to promote safe driving for teens.
Benefits
Competitive salary and bonuses

Private medical insurance

Paid time off

Excellent promotion opportunities

International environment

Education and training
Benefits disclaimer
Benefits disclaimer
The benefits and compensation information provided on this website are for informational purposes only. Not every product or service is available or applicable to every employee and the availability of a product or service is subject to change. UPS reserves the right to alter or delete the information provided as required by UPS' business needs.