Lead Applications Developer - Java
Full Time
Chennai, India
Level: Varies
Lead Applications Developer - Java
Apply
Explore your next opportunity at a Fortune Global 500 organization. Envision innovative possibilities, experience our rewarding culture, and work with talented teams that help you become better every day. We know what it takes to lead UPS into tomorrow—people with a unique combination of skill + passion. If you have the qualities and drive to lead yourself or teams, there are roles ready to cultivate your skills and take you to the next level.
Job Description:
Job Summary
This position provides leadership in full systems life cycle management (e.g., analyses, technical requirements, design, coding, testing, implementation of systems and applications software, etc.) to ensure delivery is on time and within budget. He/She directs component and data architecture design, technology planning, and testing for Applications Development (AD) initiatives to meet business requirements and ensure compliance. This position develops and leads AD project activities and integrations. He/She guides teams to ensure effective communication and achievement of objectives. This position researches and supports the integration of emerging technologies. He/She provides knowledge and support for applications' development, integration, and maintenance. This position leads junior team members with project related activities and tasks. He/She guides and influences department and project teams. This position facilitates collaboration with stakeholders.

Responsibilities:
Leads systems analysis and design.

Leads design and development of applications.

Develops and ensures creation of application documents.

Defines and produces integration builds.

Monitors emerging technology trends.

Leads maintenance and support.

Qualifications:
Bachelor's Degree or International equivalent

Bachelor's Degree or International equivalent in Computer Science, Information Systems, Mathematics, Statistics, or related field - Preferred

Employee Type:

Permanent

UPS is committed to providing a workplace free of discrimination, harassment, and retaliation.
Apply
Success Profile
Check out the traits we're looking for and see if you have the right skill level. (1 Beginner – 10 Expert)
Communicator 10
Focused 8
Independent 9
Open-minded 8
Problem-solver 9
Team player 10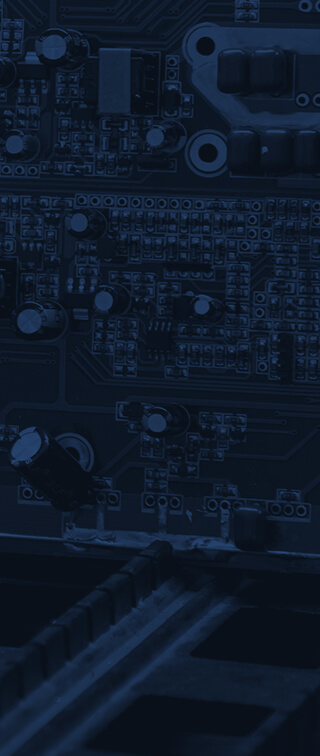 What
You'll Do Each Day
Collaborate with teammates across two time zones in a timely manner.
Work closely to develop innovative technologies that are customized to drive our business and provide the ultimate customer experience.
Build the products that power our industry-leading Smart Logistics Network, UPS Airlines, UPS Global Transportation operations, Healthcare Solutions, and Supply Chain Solutions.
Use your programming languages and software development to complete successful projects that lead to the success of UPS.
Be Part of a Global Team
Join UPS and be part of an international network that's active in over 220 countries and territories. Write your own name in a success story that has gone global.
$100.3

Billion

in revenue in 2022
24.3

Million Packages and Documents

Average Daily Volume
500,000+

Global Employees

1,800

Operating facilities worldwide
A lot goes into ensuring the efficient distribution of our goods, services and information. Future You thrives in our busy environment, moving and sorting packages for our customers.
Take Your Career to the Next Level
As an Applications Developer at UPS, you can grow in new and exciting ways with two main paths to choose from — Technical and Managerial. Plus, you can always explore additional technical opportunities in our Data Science and Cyber Security fields.
Technical

leads to Developer.

Managerial

leads to Developer.

Developer

leads to Senior Developer.

Developer

leads to Senior Developer.

Senior Developer

leads to Architect/Lead Developer.

Senior Developer

leads to Applications Development Manager.

Architect/Lead Developer

leads to Principal Architect/Distinguished Engineer.

Applications Development Manager

leads to Director.

Principal Architect/Distinguished Engineer

ends this branch.

Director

ends this branch.
Get Rewarded for All You Do
Competitive Pay

Paid Time Off

Medical Insurance

Comprehensive Training

Career Growth
Benefits disclaimer
Benefits Disclaimer
The benefits and compensation information provided on this website are for informational purposes only. Not every product or service is available or applicable to every employee and the availability of a product or service is subject to change. UPS reserves the right to alter or delete the information provided as required by UPS' business needs.
Get Job Alerts
If you can't find the opportunity you are looking for right now, come and join our Talent Network. Sign up to Job Alerts to receive emails on new job openings and exclusive career opportunity updates.